From the ride that inspired this blog series, today's Backside of Vinyls post features The Jungle Cruise or Elephant Bathing Pool vinyl from Park #3. I don't think I saw the back of this vinyl until I owned it and I think Maria Clapsis has done a fantastic job all around with this figure! On the back of the head is the python from the beginning of the ride: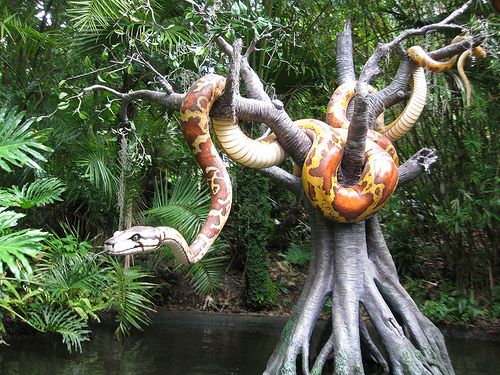 Moving down the back of the vinyl to the body, we can see a Jungle Cruise boat heading toward the famous waterfall, where you might just see the backside of water:
Then finally, to make the back side of this vinyl even more amazing, a hippo hiding in the water has been added to the bottom right of the figure, taken from this scene:
I absolutely love this vinyl! It got my attention from just the front, but seeing the back made it one of my favorites and a must-have. A perfect representation of one of my favorite Disney attractions.